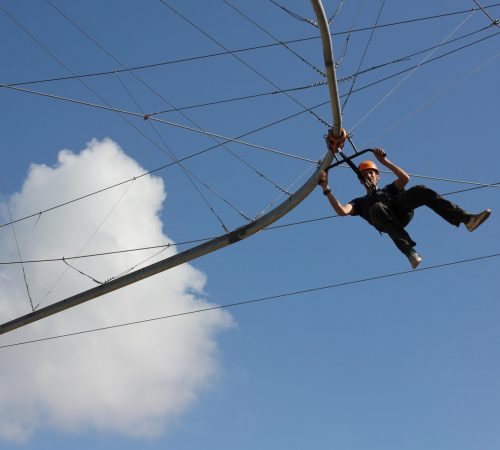 Zip Coaster
De nieuwste innovatie van Van Riswick BV, de Zip Coaster! Deze attractie combineert de snelheid van een zipline met de sensatie van een achtbaan. Met snelheden variërend van 20 tot wel 40 kilometer per uur is de Zip Coaster een spectaculaire adrenaline-vlucht door de lucht!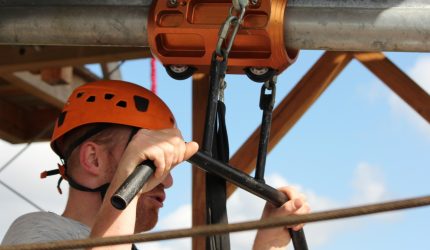 Zip Coaster katrol
Vastgekoppeld aan de door ons ontwikkelde katrol, genaamd ALPOD219, leg je al hangend een parcours af met verschillende bochten, hoogtes en snelheden.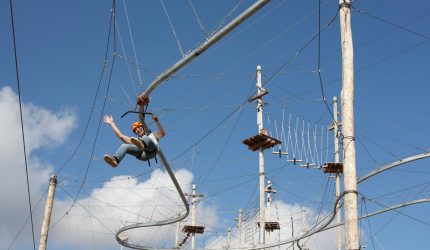 Minimale leeftijd?
De Zip Coaster is geschikt voor deelnemers vanaf 8 jaar, met een minimale lengte van 1.30 meter. Dit maakt het een waanzinnige activiteit voor jong en oud, perfect voor vrijgezellenfeesten, bedrijfsuitjes, kinderfeestje en schoolreisjes.
Veiligheid
De Zip Coaster is zorgvuldig ontworpen en getest, waarbij de deelnemers veilig op volle snelheid door de lucht kunnen vliegen. De hoogstaande technologie en het gebruik van sterk en betrouwbaar materiaal maken de Zip Coaster een veilige attractie.
Maatwerk
Deze leuke en uitdagende attractie is geschikt voor indoor en outdoor gebruik. De afstand, hoogte, snelheid en vorm worden geheel afgestemd op de locatie.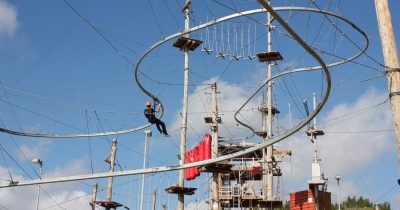 Veel gestelde vragen
How many customers can a Zip Coaster handle per hour?
This depends on the length of the Zip Coaster. On average, about 60 persons per hour.
Hoe lang duurt een project gemiddeld?
Dit hangt sterk af van de locatie en grootte van het project. Voorafgaand aan uw project geven wij een heldere tijdsindicatie.
Vergelijkbare producten