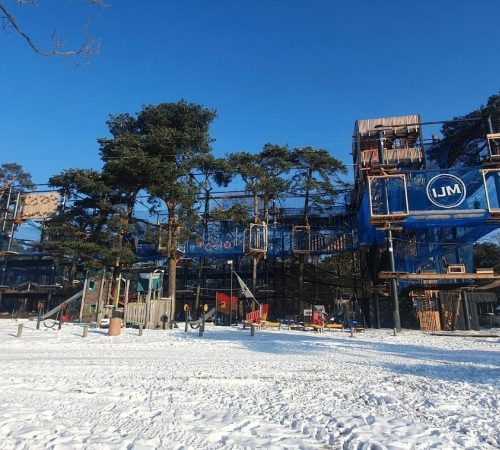 Outdoor
Adventure Park IJzeren Man
1
Soccer field at 12 meter height
Big, bigger biggest! For our client IJzeren Man in Vught, The Netherlands, we designed and built an adventure park with 15 climbing routes, ziplines and a Net Adventure activity at high altitude. We created an adventure park with a large variety of fun and challenging activities.

The 15 climbing routes are set up in different levels of difficulty, this also applies for the Net Adventure activity. Climbing fun for everyone!


One of a kind!
The adventure tower
This client wanted a unique adventure park design and we certainly knew what to do with this! We designed an adventure tower of steel with a height of 21 meters. This adventure tower is a one-of-a-kind with its three different entrances.

Entrance 1: An entrance to the monkey cage in the tower, with wooden climbing obstacles leading to the various Net Adventure tracks and net fields.

Entrance 2: Intended for visitors who just want to enjoy the view from a height of 21 meters. This part does not give acces to climbing routes or Net Adventure tracks.

Entrance 3: Access to the 15 climbing routes.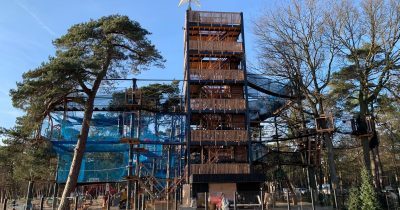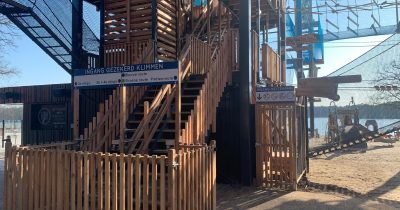 An unforgettable experience
Net Adventure
This net park consists of 4 routes which are accessible from the monkey cage in the adventure tower.

Participants make their way through the wooden climbing obstacles in the monkey cage to get to the four routes with fun and challenging elements. This Net Adventure activity has a total of 8 net fields, some net fields have a net path entrance and a net slide exit. Some net fields are connected by a net tower.

What makes this Net Adventure unique, is that three of the net fields have a special design: a maze, a ball pit at a height of 9 meters and a soccer field at a height of 12 meters.

To product page Net Adventure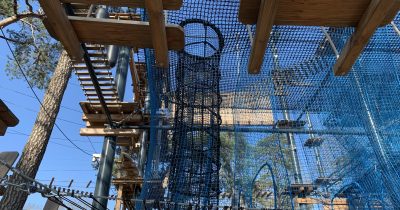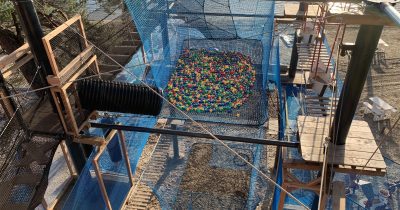 Various challenging routes
The high ropes course
For installation of the the high ropes part we used steel poles in combination with trees. In total, this park has 15 climbing routes, 2 of which are zipline routes. The high ropes course consists of more than 135 various obstacles. The highest route is at 12 meters.
The high ropes course is equiped with the Expoglider Continuous Belay System.
Read more about the Expoglider system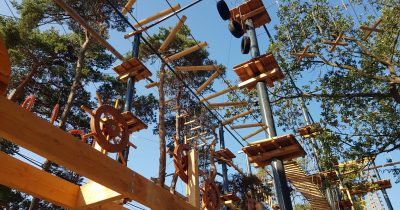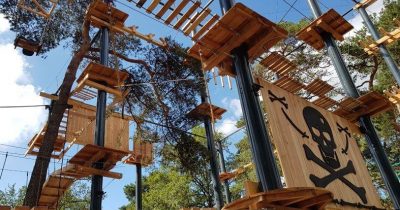 Similar portfolio