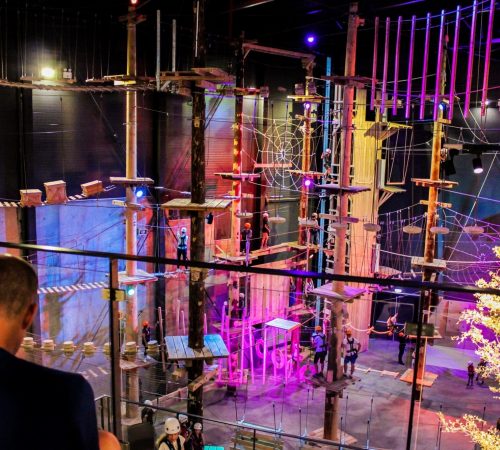 Indoor
Are you looking for a challenging indoor experience? We build climbing trails and adventure parks that can be completely customized to fit your desires and your location.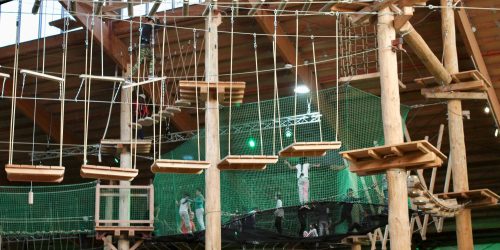 Creative solutions for reusing buildings
Would you like to convert an old stable into an indoor playground, an old tennis hall into an adventure park or transform part of a building into an indoor climbing park? With Van Riswick BV, that is possible because existing buildings offer numerous possibilities to create exciting indoor playgrounds or climbing parks.
Existing buildings make great foundations for adventure concepts and contribute to sustainability, but the transformation process may carry great challenges. Yet, we love a good challenge, and we enjoy sharing our expertise and exploring the possibilities of the location and our client's desires. By carefully working together with our client, we can help transform an empty building into a unique indoor adventure concept that may have been unimaginable at the start of the project.
See portfolio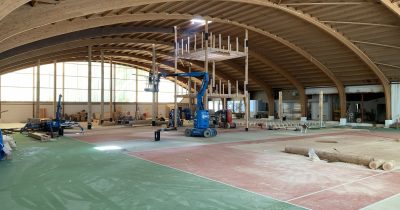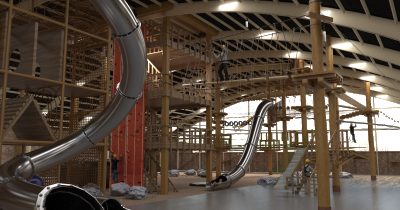 Frequently Asked Questions
Are all buildings or areas suitable for an indoor adventure park?
Almost all buildings and terrains are suitable for an indoor adventure park. The possibilities are endless and every situation is unique. Please contact us to discuss your ideas and the possibilities for your desired location.



How long does a project take on average?
This strongly depends on the location and size of the project. We can give a clear time indication prior to the start of your project. Hence, an indication can be given once we have received, discussed, and processed all necessary information into a preliminary design.
Are temporary constructions such as indoor events also possible?
Certainly! Van Riswick also builds temporary indoor set-ups for events or as a seasonal set-up. Please contact us to discuss the possibilities.
Does an indoor adventure park also have to be inspected and tested before use?
Yes. In order to ensure that the park/installation meets the legal safety requirements, it must be inspected and tested. This is an integral part of our working method which is detailed more extensively in the section "About Us".
Certificaat x