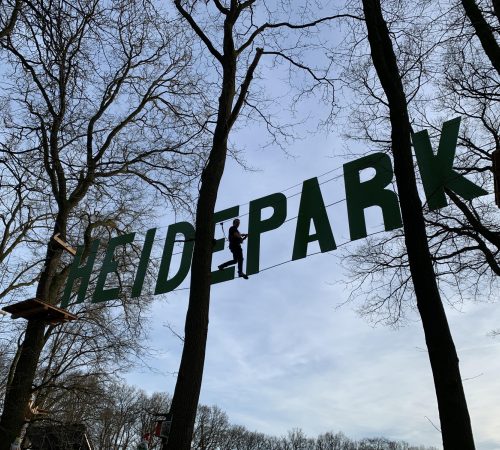 Outdoor
Natuurlijk Heidepark
The board of Natural Heidepark had been thinking about building a climbing forest to add a little adventure to their current activities for some time.


The plan: a 10 meter high start tower with 4 climbing routes varying in height and difficulty. Crossing the lake, a 110 meter long zipline.
"The bird nest"
The adventure tower
From the tower "the birds nest" four tracks of various difficulty have been installed. We have chosen to provide this tower with a climbing element instead of regular stairs. This creates a complete climbing adventure from start to finish!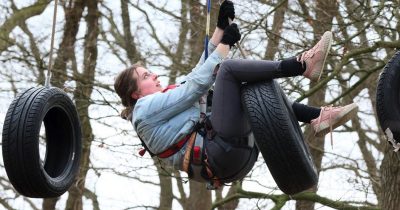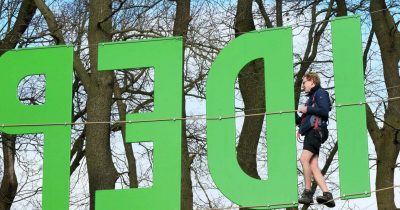 4 rope course tracks
This treetop adventure forest has four routes that vary in height, length and difficulty, suitable for young and old, with a minimum length of 1.20 m.

Route 1: The Lapwing
This track is for beginners with mostly elements intended for balancing and practicing agility.

Route 2: De Ekster
Route 1 eindigt weer in de toren (het vogelnest). Hier kunnen klimmers door middel van het Expoglider wisselsysteem wisselen van klimroute. De Ekster is een route van gemiddeld niveau met afwisselende elementen waarbij deelnemers op verschillende manieren worden uitgedaagd, balanceren, klimmen, kruipen en slingeren. Dit parcours heeft veel variatie waarbij deelnemers ook nog eens kunnen genieten van de uitzichten op de omgeving.
Route 3: De Buizerd
Een parcours met veel uitdaging, dus niet voor beginners! Gelegen op het hoogste niveau, waarbij er vanaf het eerste tot het laatste element veel wordt gevraagd van de deelnemer zijn/haar behendigheid, kracht en doorzettingsver

Route 4: De Zwaluw
Dit parcours is zoals route De Ekster van gemiddeld niveau met een leuke afwisseling van ziplines en klimobstakels.
Tussen de verschillende uitdagende klimobstakels, zoals het logo van Heidepark en grote paddestoelen, zijn verschillende ziplines gemonteerd waarvan er één dwars over het natuurlijke zwembad gaat.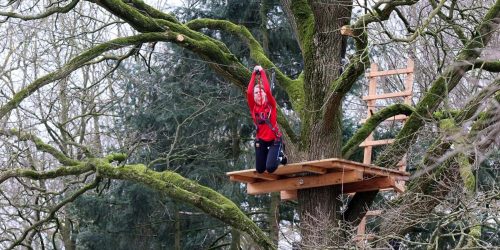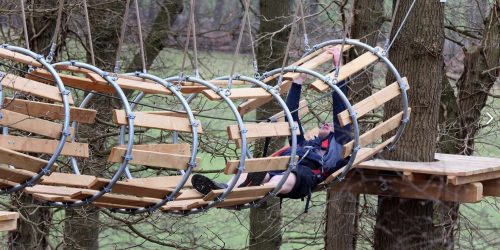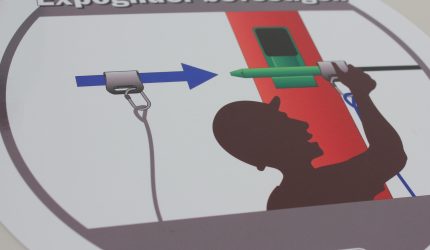 Continuous belay
Safety
Door de opdrachtgever is gekozen voor het Expoglider continu zekeringssysteem. Dit is een continu zekeringssysteem waarbij de deelnemers vanaf het startpunt tot het eindpunt gezekerd zijn en niet los kunnen komen van de veiligheidskabel. Veilig en gebruiksvriendelijk! Het centrale wisselsysteem in de starttoren geeft toegang tot de vier routes.
Read more about the Expoglider
The safety of the end user is most important, which is why we extensively test all installed installations before they can be put into use.
Similar portfolio