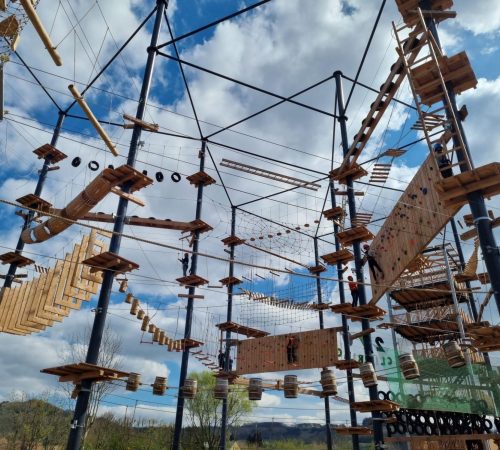 Our client tasked us with creating an awe-inspiring park that caters to all visitors with challenging activities, a "Mission Impossible" route, and a distinct custom finish element.

We designed and constructed an outdoor adventure park, which caters to those who seek thrilling experiences. The park boasts a remarkable adventure tower that comes with a free fall, providing visitors with a challenging and exceptional adventure that cannot be found elsewhere in the UK.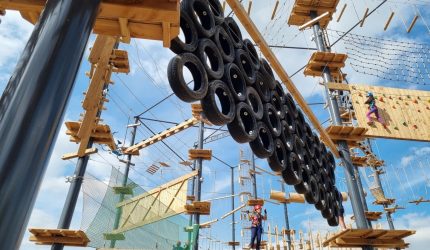 Routes and and a wide range of Elements
270 Climbing Park offers a diverse range of routes and elements that crisscross through each other before culminating in a massive trunk that descends to the ground. With over 250 elements to choose from in Van Riswick BV's element book, the park offers a broad range of difficulty levels, ranging from easy to extremely challenging.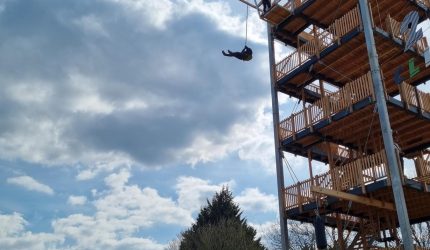 A Spectacular Adventure Tower with a Free Fall
The adventure tower at 270 Climbing Park stands at a height of 22.5 meters and offers visitors access to different routes and zip lines. The tower's most exciting feature is the free fall, which provides a heart-stopping experience to those brave enough to try it.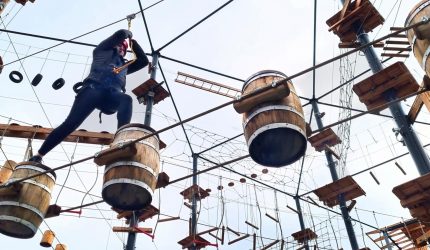 Safety Comes First
Safety is a top priority! The park is equipped with the Expoglider Continuous Belay System, which is the safest and most durable safety system in the industry. This ensures that visitors can enjoy their adventure with peace of mind, knowing that their safety is well taken care of.
More about the Expoglider Continuous Belay System