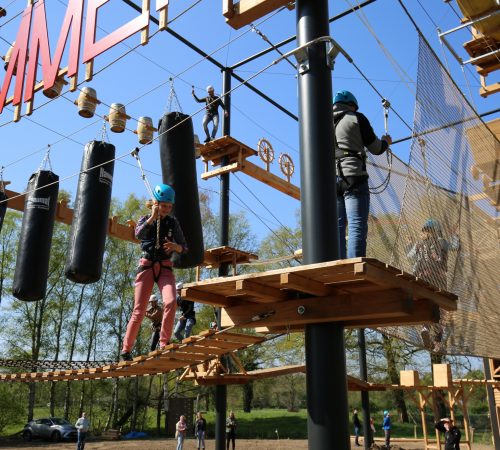 Outdoor
Adventure Park Outdoor Ommen
2022
Year of construction
For Outdoor Ommen in the Netherlands, we designed a unique compact climbing park with various activities starting from the main climbing tower.

The climbing tower
A real eye-catcher!
When it comes to designing an adventure park, functionality is certainly not the only important aspect. For our client Outdoor Ommen, we designed a unique tower with amazing details. This multi functional tower is real feast for the eyes!
Serving as the entre point the tower provides access to the various adventure activities.

Via Ferrata and 3D-climbing wall
Two sides of the tower are made for climbing. The Via Ferrata route offers an extra challenge for the more experienced climbers. The 3D climbing wall at the back has is equipped with three auto belay devices for the three climbing routes, varying in level of difficulty.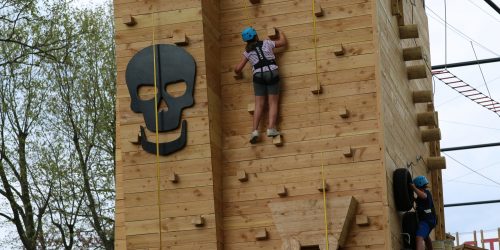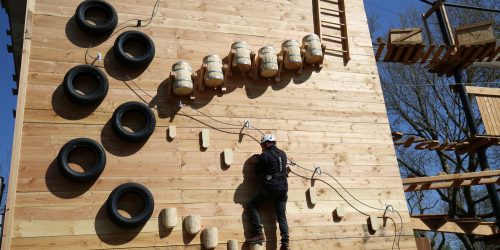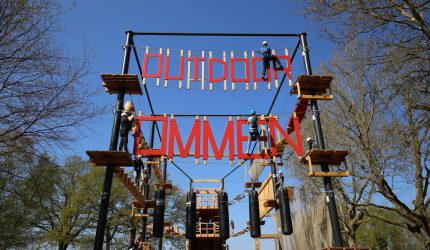 Eye-catching climbing elements
The adventure park is equipped with three climbing routes and has 21 fun and challenging climbing elements. At the front of the park, logo climbing elements in a bright colour were chosen. A very well-considered choice, as these ensure that the park is highly visible from a great distance.
Zipline
A compact adventure park can also be equipped with a zipline.
We created a starting point from the second floor of the central tower for some zipline fun!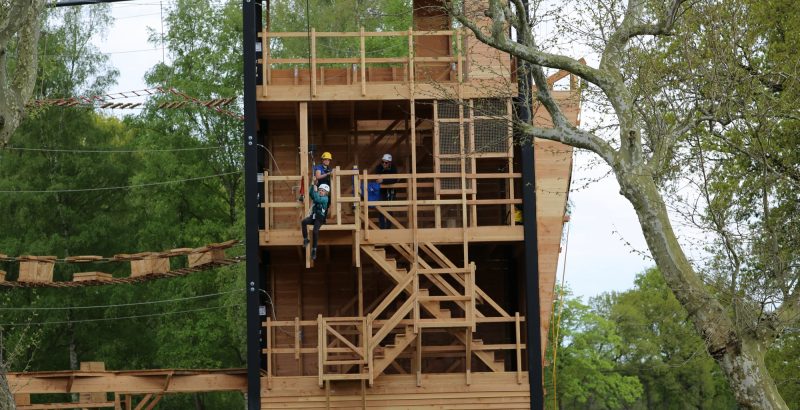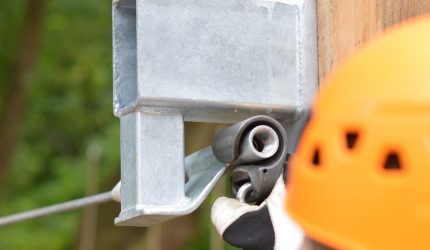 Continuous belay system
Safety
This park is equipped with the Expoglider continuous belay system. This system allows participants to pass from element to element without having to ever unclick from the safety belay cable, minimising staff requirement for instructions and supervision. Not only is this a safe solution, the Expoglider is also very durable as the shuttle has a very long lifetime!
Read more about the Expoglider