About Us
Our slogan is "We Build Adventure." That is to say that we design and build indoor climbing parks, treetop adventure climbing parks, zip lines, treetop adventure walking trails and net adventures that guarantee thrills of excitement and infinite entertainment suitable for all ages. With great passion and enthusiasm, we have already advised and guided many organizations throughout the process of realizing the concepts of their dreams. Thanks to our huge range of experience and our skilled team of experts we aim to turn your dream concept into reality.
Innovative adventure designs
We build the Adventure Parks "turnkey", including landscaping and the supply of necessary equipment. Our adventure designs are fun and challenging for all target groups and ages. We are always looking for new ideas and creative possibilities to help fit the client's desired location and target group. This is how we make sure that each concept is both unique as well as to the client's liking.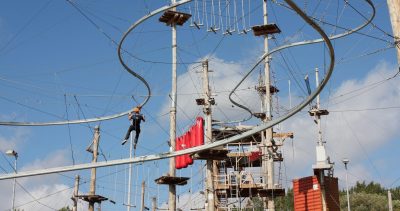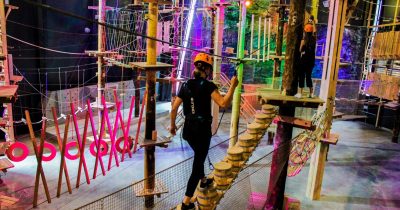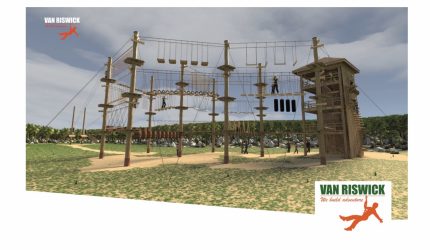 Tailored advise
We explore the possibilities of your ideas and desires, and we may also bring up any suggestions ourselves. Together we will come up with the ideal design. With your enthusiasm and our expertise, we will make a beautiful and unique product.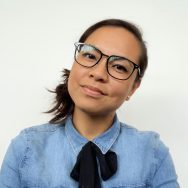 We make sure to explore all possibilities of your ideas. During this process, we are happy to give our take on those ideas for the purpose of achieving the most desired results.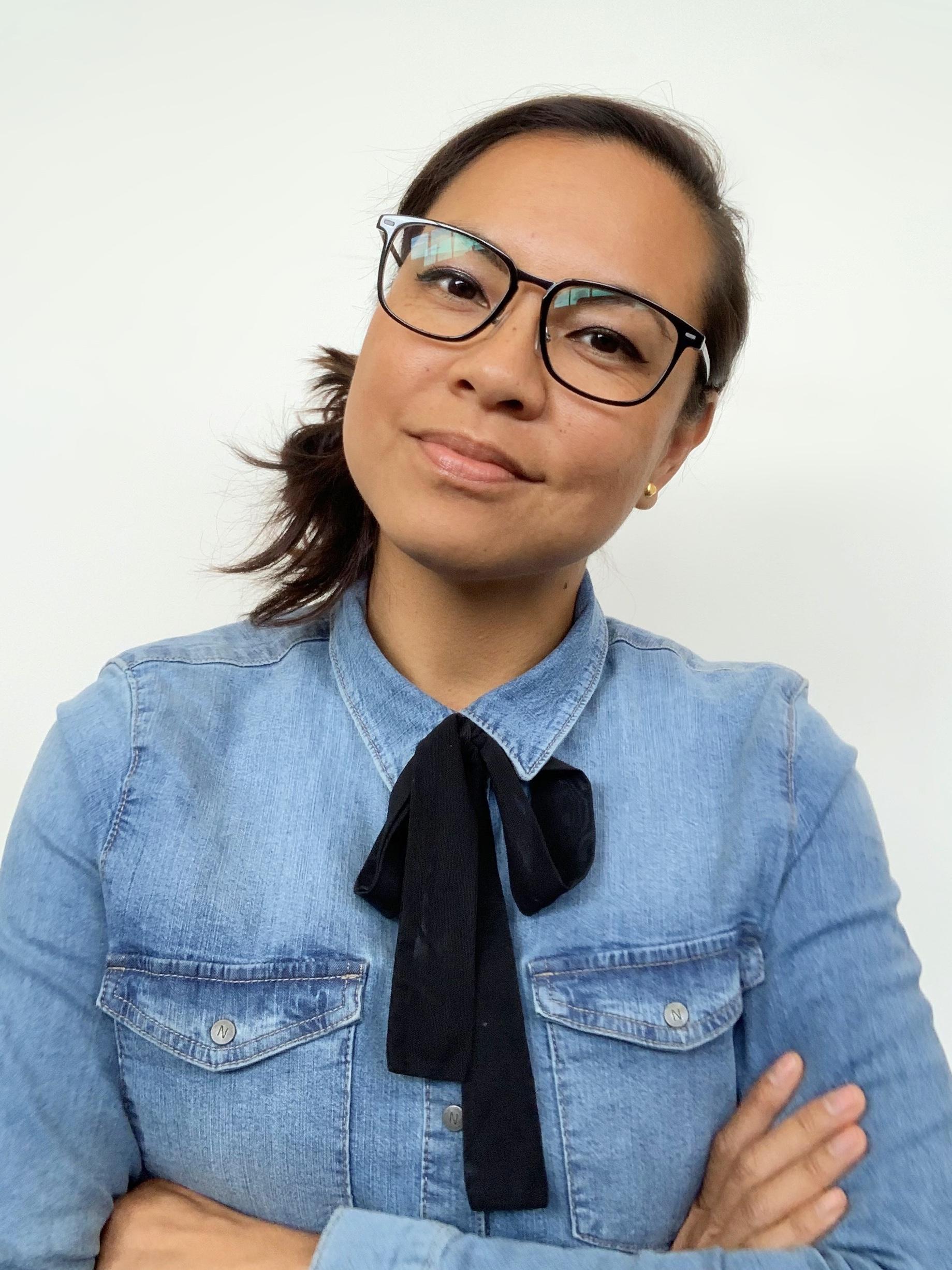 Safe and premium quality
An adventure park should offer the best possible quality and guarantee the safety of its participants. Our team of employees are all experienced in operations in the climbing park world. Therefore, we know how important safety is and what the challenges of establishing that safety can be. In addition, our team has a range of experience in construction, product development and graphic design. We work according to the European NEN standards which ensures that each of our constructions meet all legal safety requirements. Moreover, all our products are inspected shortly after having been delivered by TÜV which is an independent testing organization. Hence, our constructions and the products that we use are 100% safe and made of premium quality.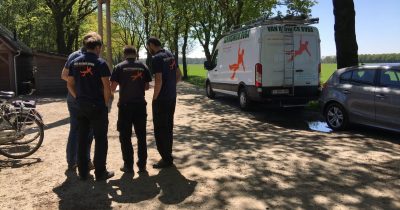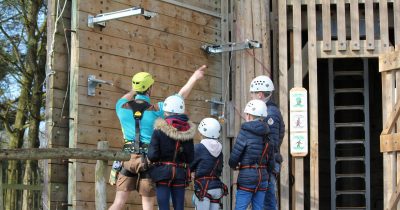 Corporate social responsibility
While building adventure parks, we believe it's important to prioritize sustainability. Therefore, we work exclusively with FSC and PEFC certified wood which is wood that comes from areas with sustainable forest management. In addition, we also take into account the natural surroundings in our climbing park designs. Thus, we work with eco-friendly materials, for our mission is to do as little damage as possible to existing plants and trees in the desired location.
Our team
Our executive team is a combination of highly experienced people who have been with us since Van Riswick was founded, specialist personnel with great experience in regular construction, and people who are up-to-date about everything concerning the climbing park industry due to their years of employment and involvement in the industry itself. Moreover, we have worked with a number of self-employed individuals for years which have become a great addition to our regular team.
Meet our team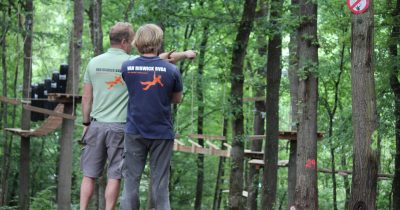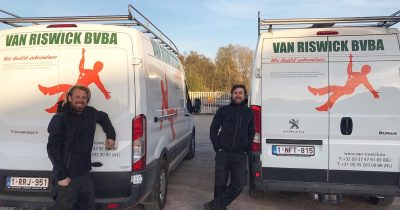 Our approach
Whether we build a small climbing park, a zipline installation or a complete adventure park, we work according to a fixed step-by-step plan. In this way, everything remains clear and transparent, and as a client, you will not be confronted with "additional work" necessities or hours afterwards. Below, you can see a brief explanation per step of our approach.
Step 1: Orientation meeting
Your wishes and ideas will be discussed with you in full detail. We are happy to explore all possibilities with you and give our take on your ideas this phase. Based on our experience, this step usually results in great creative suggestions and insights.
Step 2: Quotation and preliminary design
Based on the orientation meeting, we will come up with non-binding offer that is in accordance with your wishes. In this offer, the entire construction process is presented usually together with a preliminary design. We will then examine if your desires, ideas and expectations have been met, and whether the preliminary design or quotation have to be adjusted. We work very carefully and meticulously in this step.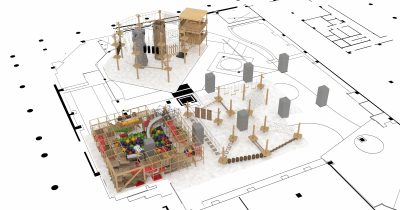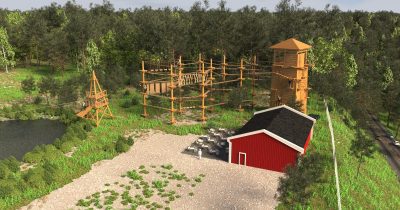 Step 3: Order confirmation
If the previous steps have been completed to mutual satisfaction, you can proceed to sign the quotation or order confirmation.
Step 4: Choice of climbing elements (if applicable)
In this step we will determine the course of the climbing trails with you. To help you in this process, we have a book containing more than 200 different climbing obstacles that you can choose from.
Step 5: Plan and start of the construction
Subsequently, we will discuss and establish a construction plan with you. When this has been established and confirmed, we can then start the actual construction.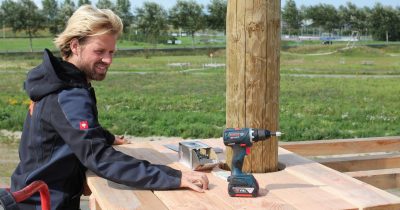 Step 6: Training future employees (if applicable)
During construction, future employees are trained to become certified rescue supervisors by an independent party.
Step 7: Inspection of the installation
Finally, the park in general and its installation are inspected by a recognized testing institute to ensure that both meet the legal safety requirements.
Step 8: Completion
After the inspection certificate has been issued, the park can be opened for visitors!
Contact us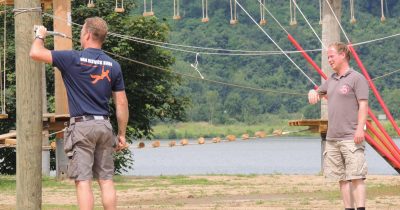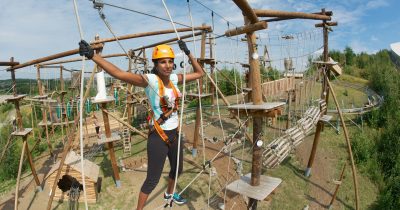 Industry organisations and other agencies
As a construction company, we aim to provide and assure our clients with the best possible quality. We are therefore affiliated with various of industry organizations and other agencies. For a more extensive overview of these organizations, click on 'read more'.
Read more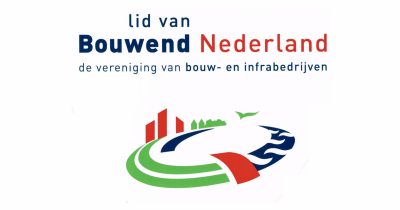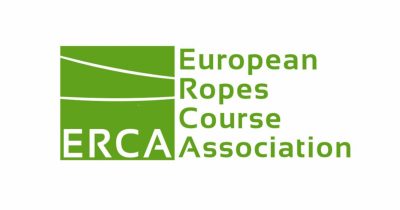 Impression of our work
Curious about our construction projects and what we can do? To give you an impression, we've compiled a portfolio which gives you an overview of various projects that we have realized for our customers over the years.
See portfolio