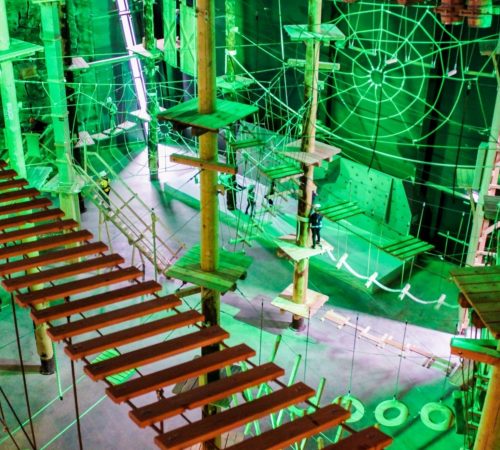 2019
Year of construction
Xland indoor adventure park, located in Norway, was built by us in 2019. An indoor adventure park with a variety of challenging climbing activities including a ropes course, an indoor Via Ferrata against the inner wall of the building, bouldering activities and a huge artificial rock wall.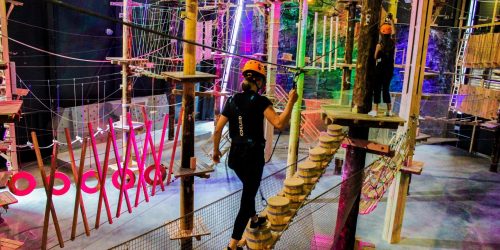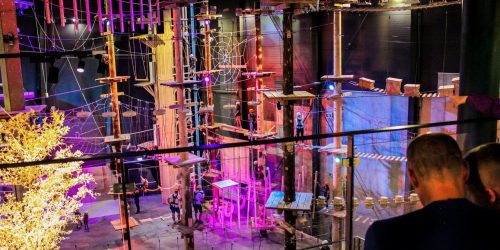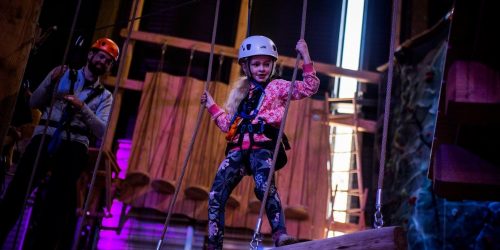 The ropes course
The Xland indoor ropes course consists of 9 routes, of which the highest route is at 15 meters. In total, this ropes course has 74 elements divided over easy routes, advanced routes and extra challenging routes. This makes it a climbing course suitable for all ages!
Read more about indoor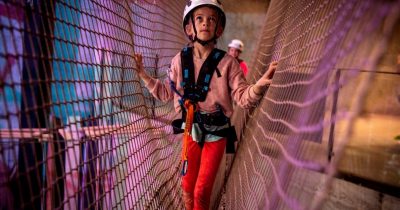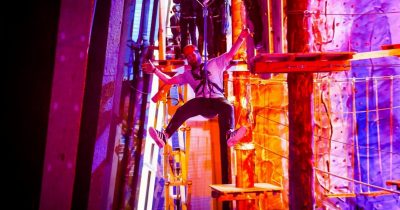 Safety
The ropes course and Via Ferrata are both equipped with the Expoglider continuous belay system. With this belay system, the participants are secured from the start to the end and cannot break free from the safety cable. Safe and easy to use!
Read more about the Expoglider system