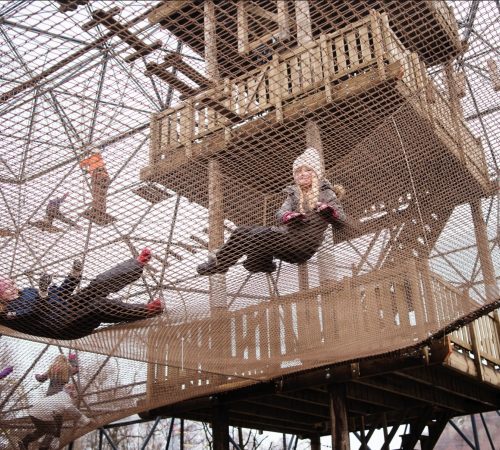 2018
Year of construction
Kongeparken is a Norwegian amusement park located in Ålgård just outside the city of Stavanger. Known as the largest amusement park in Fjord Norway, the amusement park offers fun and action for the whole family all year round.
Customer wish:
Build a climbing park, accessible to a wide audience in the existing giant bird cage on the property.

The result:
A four-storey adventure tower, three fun and challenging climbing routes, several ziplines with teepee towers and a Net Adventure activity for the younger visitors.
Net Adventure
In this adventure park design, we added a Net Adventure activity for children from 5 - 12 years old. The Net Adventure includes various net paths, climbing elements and a net field for some jumping fun.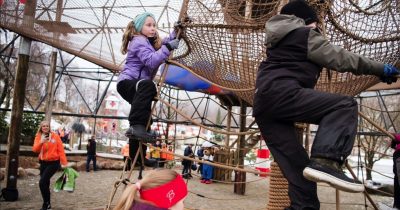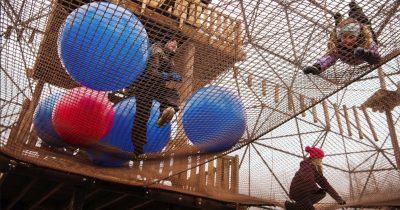 Ropes course
For children age of 8 and up, we installed climbing routes at a height of 7 meters and 9 meters starting from the adventure tower. The ropes course is equipped with the Expoglider continuous belay system.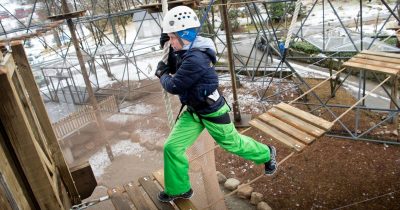 500 meter
Zipline Route
The zipline route has been built at a height of 13 meters and consists of 3 ziplines and 2 climbing elements. From the highest platform of the adventure tower, the participants take a zip flight over the site and over the lake towards the arrival teepee and then back towards the adventure tower. The zipline route ends with 2 challenging climbing elements.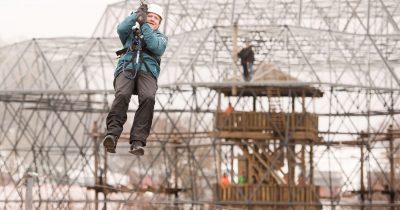 Similar portfolio