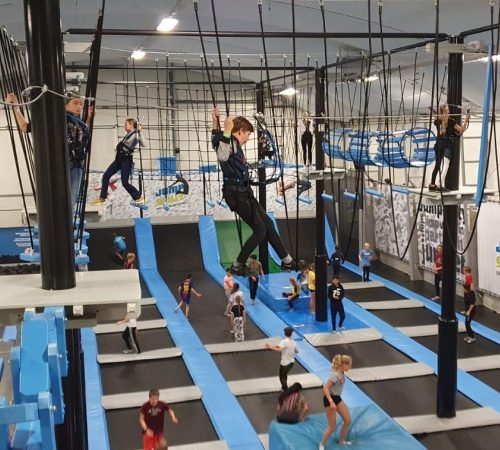 Ropes Course
JumpSKillz Alkmaar
2020
Year of construction
Jumpskillz Alkmaar is an indoor trampoline park venue.
To serve a larger target group the client decided to expand their activities by adding climbing activities.

The customer's wish:
An indoor rope course fully in style with the interior of the venue.

The result:
An indoor rope course with a compact climbing tower, metal posts and wooden climbing elements in the colors of the interior. This indoor rope course is equipped with the Edelrid Smart Belay system.