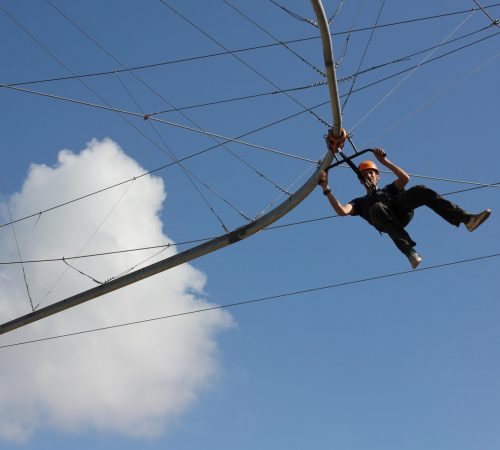 Zip Coaster
The latest innovation of Van Riswick BV, the Zip Coaster! This ride combines the speed of a zipline with the thrill of a roller coaster. With speeds ranging from 20 to 40 kilometers per hour, the Zip Coaster offers a spectacular adrenaline rush through the air!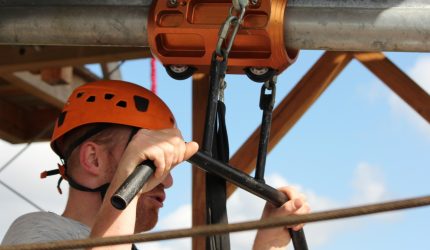 Zip Coaster Pulley
In the Zip Coaster Pulley, participants are connected to a pulley we developed called ALPOD219. This pulley allows participants to go through a course containing different curves, heights and speeds while hanging.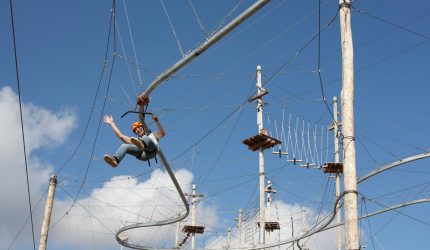 Minimum Age
The Zip Coaster is suitable for participants from 8 years of age, with a minimum length of 1.30 meters. This makes it an amazing activity for both young and old, for bachelor parties, company outings, children's parties and school trips.
Safety
The Zip Coaster has been carefully designed and tested, allowing participants to fly safely through the air at full speed. The high quality technology and the use of strong and reliable equipment make the Zip Coaster a safe attraction.
Customization
This fun and challenging attraction is suitable for indoor and outdoor use. The distance, height, speed and shape are completely customizable and made suitable for every desired location.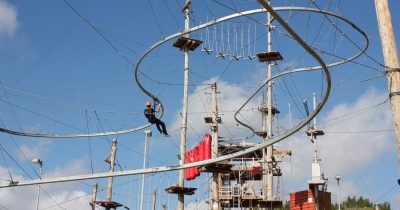 Frequently Asked Questions
How many customers can a Zip Coaster handle per hour?
This depends on the length of the Zip Coaster. On average, about 60 persons per hour.
How long does a project take on average?
This strongly depends on the location and size of the project. We can give a clear time indication prior to the start of your project. Hence, an indication can be given once we have received, discussed, and processed all necessary information into a preliminary design.
Similar products