Tipi Tower
The Tipi Tower is an unusual construction, and a design of which we are very proud! This robust eye-catcher is very strong and durable, the object is supports itself, making the use of support cables unnecessary. The construction of this object is done very carefully and professionally. The Tipi Tower can be used as observation tower, adventure tipi or bridge frame.
Tipi as suspension frame
The Tipi Tower can be installed as part of a suspension bridge construction due to its very strong and durable construction.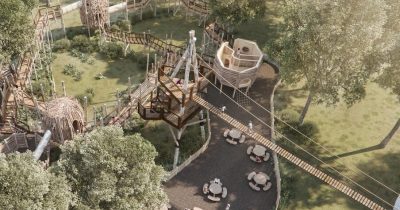 Tipi as adventure tower
The Tipi Tower does very well as a stand-alone object. For example, the Tipi Tower can be built as a starting tower for a climbing course, but it can also function as a starting point, intermediate point or end point in a zipline course with one or more floors. Depending on your desires it can also be constructed with a lockable access unit.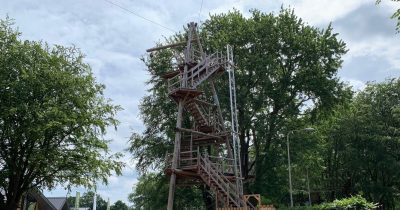 Frequently Asked Questions
Can a Tipi Tower be built at any location?
In general, a Tipi Tower can be built on any location. However, every situation is unique, so contact us to discuss your ideas and the possibilities for your desired location.
Is there a maximum height for a Tipi Tower?
A Tipi Tower can be built up to a height of 20 meters. We advise you to choose an Adventure Tower construction if the desired height is over 20 meters.
Should a Tipi Tower also be inspected before it is put into use?
Yes. In order to ensure that the construction meets the legal safety requirements, it must be inspected. This is an integral part of our working method which is detailed more extensively in the section "About Us".