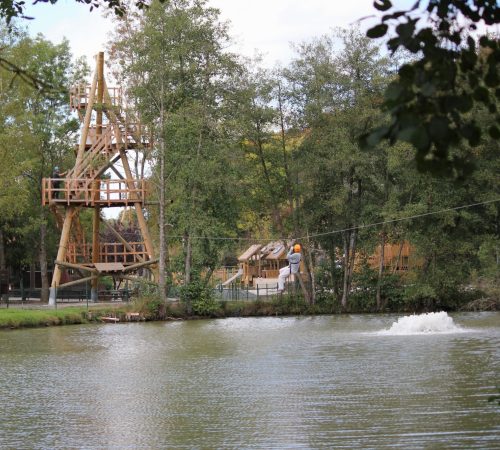 Tipi Toren
De Tipi Toren is een ongewoon bouwwerk in een bijzondere stijl, een ontwerp waar wij enorm trots op zijn!
Deze robuuste blikvanger is constructief zeer sterk, het object schoort zichzelf waardoor het gebruik van schoorkabels overbodig is. De bouw van dit karakteristieke object wordt vakkundig uitgevoerd. De Tipi Toren is inzetbaar als uitkijktoren, adventure tipi of brugframe.
Tipi als hangbrug frame
De imposante Tipi Toren is met zijn zeer sterke constructie uitermate geschikt als onderdeel van een hangbrugconstructie.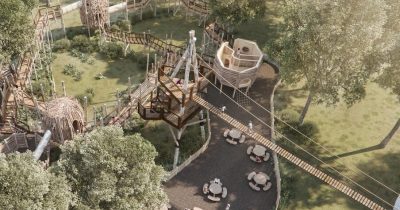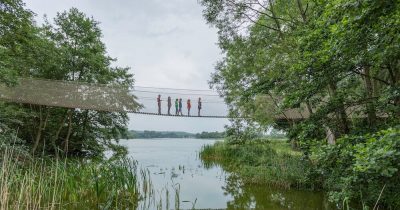 Tipi als adventure toren
De Tipi Toren doet het ook heel goed als een op zichzelf staand object. De Tipi Toren is bijvoorbeeld te bouwen als starttoren voor een klimparcours, maar ook als vertrek-, tussen-, of eindpunt in een zipline-parcours, uit te voeren met één of meerdere verdiepingen en afhankelijk van uw behoefte, eventueel met een afsluitbare toegangsunit.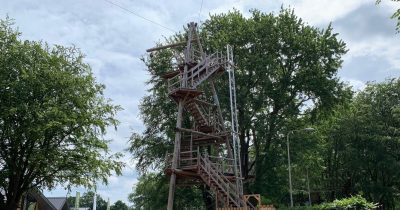 Veel gestelde vragen over de Tipi Toren
Can a Tipi Tower be built at any location?
In general, a Tipi Tower can be built on any location. However, every situation is unique, so contact us to discuss your ideas and the possibilities for your desired location.
Is there a maximum height for a Tipi Tower?
A Tipi Tower can be built up to a height of 20 meters. We advise you to choose an Adventure Tower construction if the desired height is over 20 meters.
Should a Tipi Tower also be inspected before it is put into use?
Yes. In order to ensure that the construction meets the legal safety requirements, it must be inspected. This is an integral part of our working method which is detailed more extensively in the section "About Us".