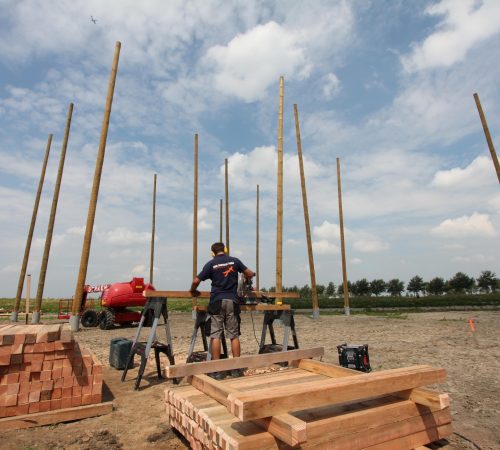 Expertises
Wij ontwikkelen, ontwerpen en bouwen maatwerk adventure concepten voor indoor en outdoor toepassingen. De wens van de klant en kwaliteit staan bij ons centraal. Wij stellen zeer hoge eisen aan ons eindproduct. Hiermee kunnen wij onze klanten veiligheid, een lange levensduur, gepaard met een hoge fun en challenge-factor garanderen.
Onderhoud
Bij klimparken staat veiligheid voorop. Dat begint met verantwoord, goed onderhoud. Wij zorgen voor optimaal onderhoud van uw gehele parcours of activiteit.
Klik hier om direct een onderhoudsofferte aan te vragen.
Lees meer over onderhoud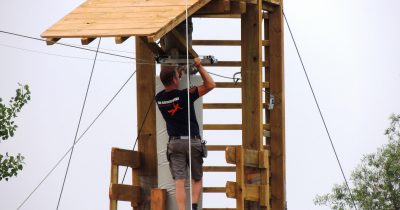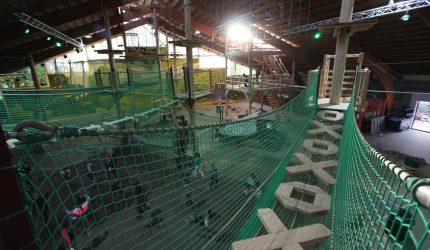 Indoor
Zoekt u een uitdagende indoor experience? Wij bouwen klimwanden en adventure parcoursen op maat voor uw locatie en geheel naar wens.
Lees meer over indoor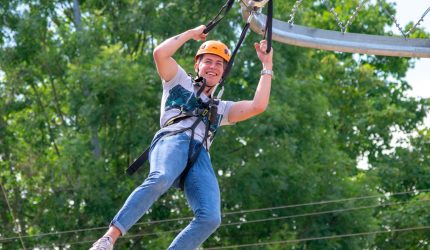 Outdoor
Heeft u een projectlocatie in de natuur? Een klimbos of -park, zipline of buitenklimwand biedt avontuur en plezier voor jong en oud!
Lees meer over outdoor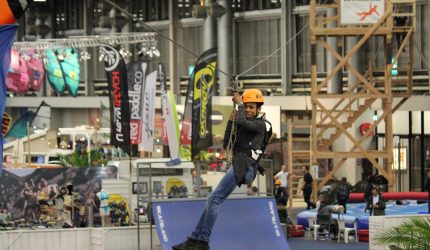 Temporair
Zoekt u een uitdagende activiteit voor uw evenement? Wij bouwen tijdelijke klimparcrousen en adventure activiteiten met een hoge fun- en challenge factor.
Benieuwd naar de mogelijkheden voor uw locatie? Neem gerust contact met ons op!
Lees meer over temporair